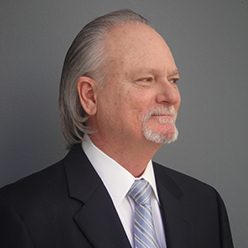 RAMÓN SOLTERO
AIA, CAAPPR, NCARB
Senior Partner
Mr. Ramón Soltero, Senior Partner and Founder of Soltero, Muñoz + Associates brings more than 40 years of experience in the field of Architectural Design, Project Management and Construction Administration in Puerto Rico, Texas, Indiana, Louisiana, Argentina and Chile. Mr. Soltero holds a Bachelor Degree in Architecture from the University of Texas at Austin. He has been certified by the National Council of Architectural Registration Board (NCARB), and holds a professional registration as Architect in Puerto Rico, Texas and Indiana. He is currently a member of the American Institute of Architects, the College of Architects and Landscape Architects of Puerto Rico and the International Council of Shopping Centers.
Mr. Soltero has ample and solid experience in design, preparation of construction documents and construction administration of all building types, particularly retail, commercial and mixed development, although has vast experience in health, pharmaceutical, hospitality, residential, industrial, civic buildings. In the past years he has been the Partner in charge of the design and construction administration of over 5 million square feet of retail center, ranging from Regional Malls to Neighborhood Commercial Centers. Undoubtedly, Mr. Soltero has been a key catalyst of the retail expansion in Puerto Rico during the 1990's and 2000's. Among the relevant projects are the Remodeling and Expansion of Plaza Carolina Mall in Carolina (1.2 MM sq. ft. Regional Mall), Belz Factory Outlet Mall in Canóvanas (500,000 sq. ft. Mall) and Plaza Palma Real in Humacao (600,000 sq. ft. Regional Commercial Center).
Mr. Soltero has also lead SM+A's team as the Architects, Engineers and entitlements and permits managers of large and aggressive construction programs in Puerto Rico such as Best Buy, Costco Wholesale, Pep Boys, Walmart and Sam's Club totaling over $150 MM in construction investment.
Among other relevant projects that he has successfully worked are the first high end mall of Puerto Rico, The Mall of San Juan, in San Juan; High Rise Condominiums such as Hill Top Mansions and Marlin Tower II in San Juan, Puerto Rico; Mix Developments Buildings, such as, Ciudad Red Cupey, Laredas Shopping Villages in San Juan, The City of San Antonio River Bend Commercial Center and Parking Garage in San Antonio, Texas (as Project Architect for LK Travis & Associates); Multistory Office Building for Buffalo Savings Bank Corporate Headquarters in Houston, Texas (as Vice President in Charge for McPherson Engineering Group); Pharmaceutical and Industrial for Dupont Pharmaceuticals (as Junior Partner of SSS and Associates); Telephone and Communication Facilities for Sugar Land and Brazoria Telephone Companies in Texas.
Mr. Soltero was a panelist at the International Council of Shopping Centers' 1998 Conference of Las Americas in Miami, Florida and at the 2011 ReCon Latin America Conference in México City, México.